In the Pasquet familly, I'm asking for the daughter ! Claire Pasquet is a wine maker daughter. She is also my brother's wife, who is not really my brother but who is almost like it. She is someone to know. She also knows that I'm not writing this to please her but because I really mean it. And you know the wine maker daugther… They want to share their products coming from their terroir… And that is a good idea !
When Marie met Framboise (which means raspberry in French), Marie Framboise was born ! But you don't really understand tho. Who is Marie ? Who is Framboise ? And what is Marie Framboise ? Why did she talk about Claire before ? It's not clear but I'm gonna explain.
'I am a poppy heart, delicate, gourmand of poetry, full of tenderness juice. I blossom among raspberries which are mirrored in dew pearls, cherries listening to the dreams at the children hears, wild strawberries cuddle up to the sleepy woods'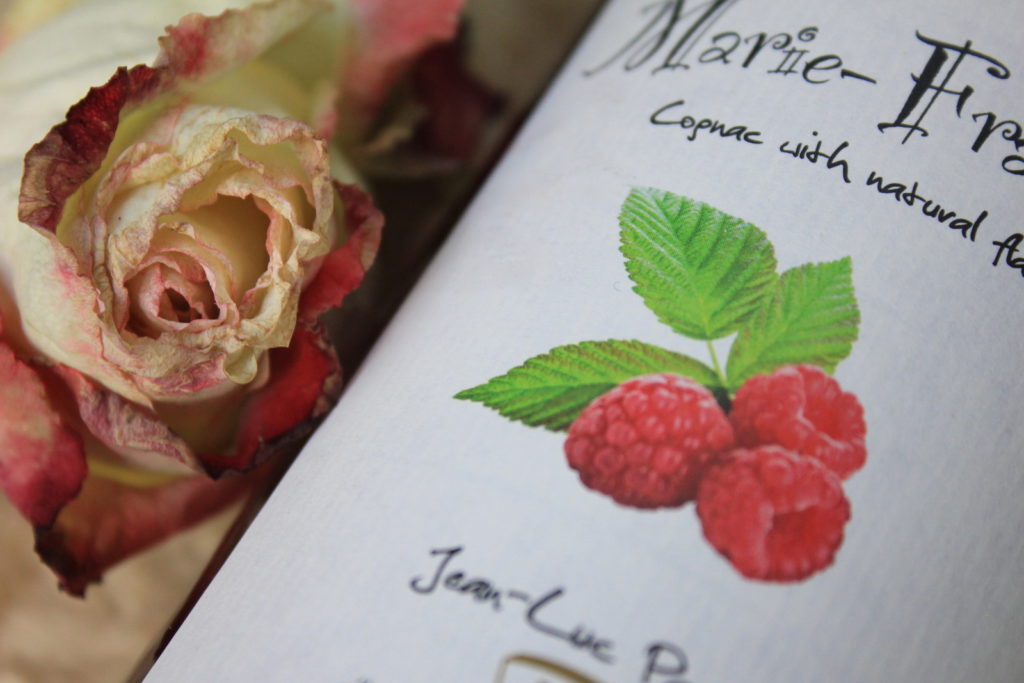 During a diner, Claire asked me if I wanted to taste one of her father's drink as aperitif. The Marie Framboise! Well, I couldn't say no and as soon as my lips touched this delicious beverage, I was amazed!
Clear pinky red and limpid in the glass, the color is nice. Mix of fresh grapes juice and Cognac in which raspberries have macerated, Marie Framboise is a delicious drink which is also organic! So it's morale-boosting and good for health (well if you don't drink an unbelievable quantity for sure). Everything is Made in Pasquet : the grapes, the Cognac and the raspeberries are coming from the property.
But tell me more about the Marie Framboise !! What is the smell ? What is the taste? My dear friends, the nose is fruity. I could smell the Cognac but also the raspberries. But be careful, I'm not talking about factory-produced flavors… No, No, this is the real pink and smooth raspberry, the smell of the cooking marmelade, of the delicate tartlet and of the fruits just harvested in your grand-pa garden ! Well, the fruit flavor, the real… The raspberry is so fragile and has got a very unique flavor. This note is, thanks to Sir Pasquet, in this wonderful bottle! A delight and it's perfect to drink it now… We are not going to wait the sunny days, right ? Finaly I'm smelling also fresh grape touches… A nice gourmand mix ! Then the tasting: it's fresh and soft, well-balanced between sugar and acidity ! It's a diamond of red fruits ! But take care, this nectar is insidious : Marie Framboise is 16% of alcohol !! It's damn good but drink it carefully !
For more happiness, you can enjoy this drink as aperitif but also with a chocolate cake with a nice coulis… Yummy !! It's smelling summer with cool wind in your hair… But Marie Framboise is also smelling winter with a nice fireplace and snow falling in a majestic silence ! I will even say that Marie Framboise is out of season… So I'm gonna stop doing my sophist poet or I'm gonna write a paragraph about the four seasons (well, you have seen I already wrote about summer and winter ! Mea Culpa). To conclude, it's easy to drink and it's good ! So I will let you discover by yourself because each swallow brings you to a destination you're the only one to know !
Do you want even more pleasure ? With bubbles ? So let you tempt by another drink of the Pasquet familly : the Raisignac Framboise. Made during the harvests, this beverage is a mix of fresh grapes juice with additional alcohol in which organic raspberries have macerated (we already have seen this recipe !). The beverage is obtained after carbonation (fizzing) with the add of CO2 in the bottle. Less powerful in alcohol with 10,5%, it's more pleasure, more freshness with a little plus festive.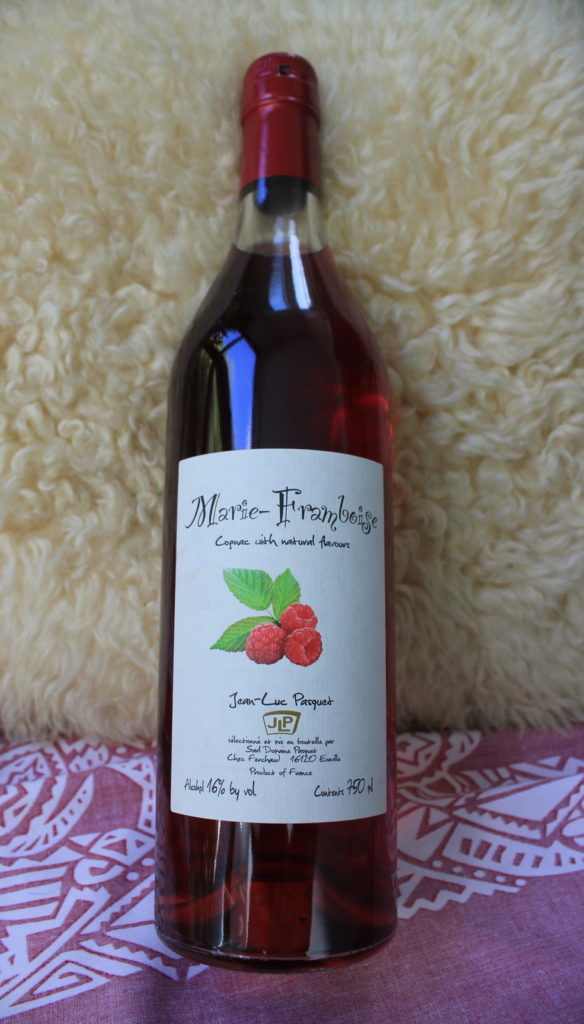 I think you found your drink for this summer !!