Beaujolais Nouveau… A great marketing concept, fruity and easy to drink. A windfall for bars that organize partys but a cheap wine for wine pros… Is this really true ? What is really this pink stuff in my glass ? Grenadine ? Grape juice with rubbing alcohol ? Or a wine with a real specific method of winemaking ?
In this article I will not talk about Beaujolais, wine from Burgundy, but about Beaujolais Nouveau which is a type of Beaujolais. Made from the Gamay grappe, this wine's new vintage output is celebrated since a few years. So where is it from ? What is it exactly ? And is it a good quality / price ? Zoom on Beaujolais Nouveau !
'Lyon is a city watered by three major rivers : the Rhone, the Saone and the Beaujolais '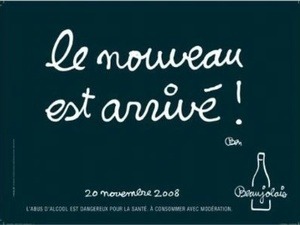 Beaujolais Nouveau is wine ! Like it or not but you can't say that it's not wine. You can say that it's a baby wine that is made to be drunk right now and not tomorrow ! A wine-to-go of the market ! The Fast Wine made ​​in France… But even if Beaujolais Nouveau is a concept it's also created thanks to a specific method of winemaking : the carbonic maceration.
Used for red wine winemaking, carbonic maceration is well suited for the Gamay grappe of the Burgundy region. So before we dive into the Beaujolais Nouveau, let's see what this method of winemaking !
• Principle of carbonic maceration
When the uncrushed grappes are placed in a carbon dioxide atmosphere, energy for they vital functions is placed in an anaerobic metamobilism (then usually respiration is aerobic which means that the oxygen converts the sugar into water and carbon dioxide). During the anaerobic mechanism, the sugar is converted into ethanol. Yeasts use this system and especially the wine yeast : Saccharomyces cerevisiae. In addition to the creation of alcohol, enzymes of the grappe skin will bring the typical flavors of carbonic maceration to the wine.
Carbonic maceration is done in two crucial steps :
1) The vat is filled with non- crushed grappes and is placed under CO2 for 8-15 days at a temperature of 20-30 °. During this step, the grappe is modified by the anaerobic action and in the pulp are diffused elements from the anaerobic (anthocyanins, polyphenols…). In addition, the yeast activity increases sharply due to the fact that the atmosphere is low in oxygen, there is a small sulfitage, not a lot of ethanol and the components of the skin are still present.
2) The tank is emptied, the grappes are pressed. The free-run wine and press wine are generally mixed to begin the classic alcoholic fermentation and the malolactic fermentation. The yeast population is important, the alcoholic fermentation is 'smoothly' (even if everything is relative of course). Carbonic maceration also provides good malolactic fermentation because during the FA the temperature increases, then the bacterial population can grow without the yeast. Furthermore, good FML is permitted by the increase of the pH and the presence of a necessary nitrogen supply.
Nevertheless, these two fermentations should not happen at the same time in order to avoid the risks. This require that the carbonic maceration needs truly to be monitored and fresh grapes need to be sulphated a minimum.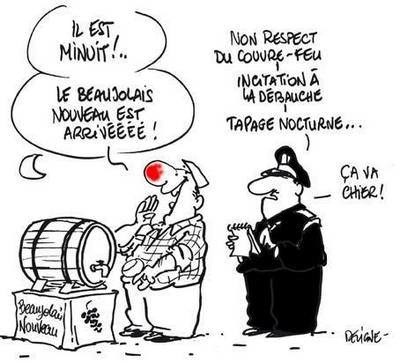 • The conduct of carbonic maceration
If you understood a little the principle of carbonic maceration, you'll tell me that the grappes need to be more than healthy. And indeed, the harvest must be done carefully, grappes should be kept in their original state. Also it's advisable to pick the grappes in small quantities and to place them in Small boxes. Filling the vat must be done delicately to avoid grappes bursting. It's for this reason that the harvest is not scratched or stalked. We often get herbal notes in the wine from carbonic maceration, which is considered as a defect. But nowadays no materials allow stalk without compromising the successful completion of maceration.
You should know that despite all these precautions, the free-run wine will drop during the anaerobic phase and its volume will increase. This volume depends on the berries ripeness, the grappe variety, the vat size and if a pumping over has been done or not to homogenize the sulfited harvest.
The carbonic maceration vat thus contains 3 elements (you should visualize the vat from top to bottom) :
– Non-crushed and not destemmed whole grappes, which are immersed in CO2 atmosphere allowing the anaerobic mechanism to work. Ethanol will be more and more important. Grappes which begun the fermentation provides the necessary CO2 and are added to the vat or the entire harvest is under CO2 atmosphere thanks to CO2 industrial cylinder.
– Whole grappes in a mash from crushed grappes. They have a less intense anaerobic mechanism.
– New wine from crushed grappes which are undergoing the fermentation.
Pumping over is essential (to homogenize the sulfitage, to evict sbacteria but also to intensify the flavor and tannin structure of the future wine). The vat is placed under CO2 and must be held in this atmosphere for 24 to 48 hours. The temperature should also be controlled to be effective for the anaerobic phase (between 30-35 ° C for 6 to 8 days, the duration should be less than 10 days). If the temperature is not high enough, it's possible to let the grappes longer in the tank.
Comes time for racking : pressing must be done carefully. It will be slower but have more capacity because of the presence of whole berries. A milling can be done before to simplify the pressing. It's recommended that after this step the free run wine and wine press are mixed because they are complementary to a constitution point of view. The complete alcoholic fermentation can occur rapidly at 18°/20° and FML snaps after conventionally.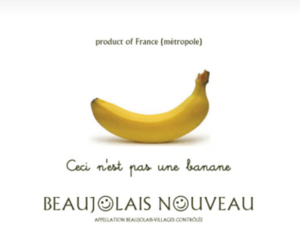 • Wine characteristics from carbonic maceration
Carbonic maceration is between 25 and 35 °C, then the wines from this type of winemaking have an important tannic intensity like a wine from a classic winemaking. But the density, the dry extract, the acidity and the fixed rate of phenolic compounds are less important. The wine seems more streamlined, it's more round, smooth and 'soft'. This thin character can also be negative if the extraction was too strong : the wine is lean and often bitter.
But the real use of carbonic maceration is that it allows an incredible highlighting of the aromatic varieties specificity. Some have been criticizing a standardization of tastes. Yet it's undeniable that the carbonic maceration increases the intensity of some neutral aromatic varieties such as Carignan or Aramon but it also highlights the aroma of Muscat or Syrah !
The wines from carbonic maceration have a fruity intensity : cherry, kirsch, plum, cherry pit… Unlike wines from a crushed vintage that derive more on liquorice, wooded and vinous notes.
Carbonic maceration does not create wines that you can keep in your cellar. Indeed, after a few years and very quickly, there is a loss of specificity of the grappe.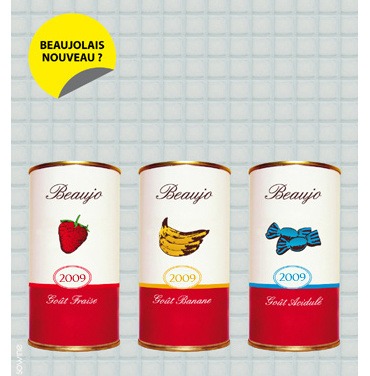 And Beaujolais Nouveau into this ? Since 1951, a regulatory decision can put on the market 'early wines'. Thus was born the concept of Beaujolais Nouveau. Planetary appointment is done for Beaujolais Nouveau also called Beaujolais Primeur (or Beaujolpif). It comes out the third Thursday of November at midnight since 1985 ! Beaujolais Nouveau is launched at the traditional festival Sarmentelles of Beaujeu where wheelbarrows filled with branches are burnt previously to drill the barrels before midnight ! It's considered as a 'popular' wine, a party wine that highlights the characteristics of white juice Black Gamay ! The Beaujolais region encompasses 12 appellations that produce a total of 1,000,000 hectoliters (or 130 million bottles) and 1/3 is Beaujolais Nouveau. 54 million bottles are exported in 110 countries led by Japan, the USA and Germany. 50% of Beaujolais consumed abroad are Beaujolais Nouveau.
Beaujolais Nouveau is produced in 12 appellations of Beaujolais (Beaujolais and Beaujolais-Village). Gamay is the main grappe variety but you can also find in a limit of 15 % other grappe varieties such as Chardonnay, Aligoté, Pinot Noir… Carbonic maceration will give the Beaujolais Nouveau unique organoleptic characteristics : amyl notes. Indeed, the ester isoamyl acetate which is produced by yeast (71B is known for this ability, it's a added yeast) is easily recognizable for its fruity flavors such as English candy, banana or nail polish (and this is less sexy). You can also have floral aromas, strawberry sweet (tagada), caramel… A nice program ! Beaujolais Nouveau is known as palatable, easy to drink, it allows immediate pleasure and it fits perfectly with pork products ! So popular !
And marketing in all of that ? The Beaujolpif was then synonymous of 'Piquette', accordion and oompah, cheesy and 'franchouillard'. Basicly synonymous of deep France. The Interprofessional of Beaujolais Nouveau wine has spent € 1.5 million to pay the services of the famous Havas 360 to restore the image of Beaujolais in 2006. Following Andy Warhol retrospective at the Grand Palais in Paris, Interprofessional hit hard with a campaign in the colors of Pop Art. Beaujolais Nouveau wine even makes working with ESMOD fashion and Lanvin ! In short, the Beaujolais Nouveau is young, glamorous, it's festive, it's trendy ! No more criticism : if you do, you are has-beens darling ! Beaujolais Nouveau affects young people 25 to 35 years, CSP + + + (socio-professionnal category, high class). The Interprofessional communicates no more today on the amount of its marketing envelope but to manage to be followed by 110 countries and to manage the Japaneses to bathe in it (yes, yes !) there is no secret !
I personally am not a big fan of Beaujolais Nouveau. But if it's just for the marketing side, festive, if it's just for the atmosphere, if it's forgetting that there is really no complexity (and at the same time it's not what is sought), then the bet is won and I agree in some way… One tip though : do not confuse with the Beaujolais in general because it has nothing to do with Beaujolpif !
Finally, let's taste Beaujolipifs ! I tasted in 2012 but I kept my notes!
– Piss Dru Beaujolais Nouveau, 2012
Purple color with a small but attractive intensity. The nose is aromatic and fruity. Alcohol is a bit strong and I can feel classic flavors such as banana, raspberry and milk. The second nose is full of alcohol (solvent type) and notes of crisp fruits (cherry, strawberry, fruit coulis) are detected. The attack is acid with a vinous evolution. There are not a lot of structure, but a little balance of the flavors which are typically those that are expected : berries, banana, light peppery aftertaste with a low finish ! In short it's easy to drink, fruity and we do not ask for too much.
– Piss Dru Beaujolais Nouveau, 2008 (to see the évolution in some years)
The color is purple on the blackberry, darker than the previous one and slightly more intense. The nose is on fermentation aromas like milk, cream and banana. It's pretty intense. The second nose reveals touches of banana and especially strawberry. In addition, I smell less alcohol but then sulfur appears. The attack is sweet and fleshy, evolution is tangy and fruity. Include orange, strawberry and sweetened impression. This is very acidic tho.