At Château Lynch Bages you have something very nice… Château Lynch Bages is 5th Grand Cru Classé of Pauillac since 1855 and you can visit the winery with an appointment for sure. The visit is quite classical except that at the Château they kept all the old winemaking process tools. Old cellars, old oak vats, old sorting table, old press… It's a real museum where you can compare the modern and full of technologies cellars of today with the one of yesterday !
But you also have the possibility to assist a class ! But not a tasting class like the other because you're going to learn the Art of Blending !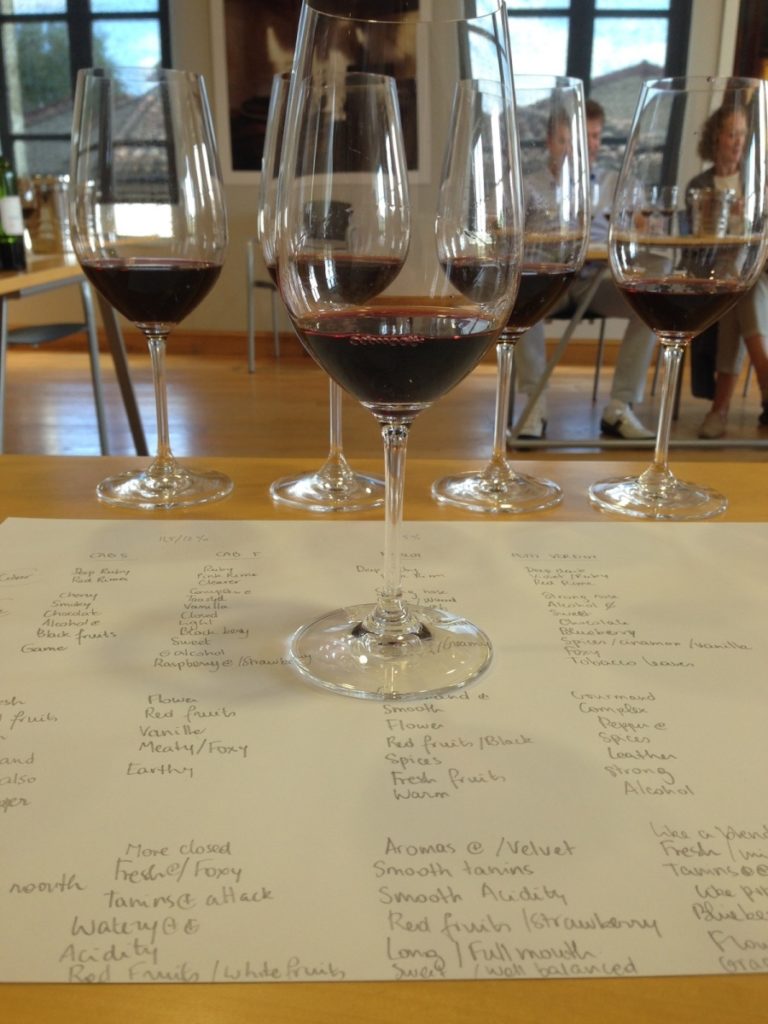 For the readers who don't know, in Bordeaux we are blending several type of grappes (Cabernet Sauvignon, Cabernet Franc, Petit Verdot and Merlot are the main type of vines). It's not like in Burgundy where you have 100% Pinot Noir. In Bordeaux, it's pretty seldom to find a 100% Merlot or Cabernet Sauvignon… Even almost impossible. On the left bank of Bordeaux (Médoc) the blend is with a majority of Cabernet Sauvignon. But on the right bank (Saint Emilion and Pomerol), it's a majority of Merlot. Why ? Because of the terroir… Cabernet Sauvignon needs a lots of sand and gravels to go deep in the soil to search for water and nutrients. But the Merlot needs more clay and limestone because it's a lazy type of grappes which wants water and nutrients easily.
Then during this tasting of The art of the blending, something happens… Yes, you are going to taste something you never tasted before ! You are about to discover the difference between the 4 grappes : Cabernet Sauvignon 2008, Cabernet Franc 2008, Merlot 2008 and Petit Verdot 2008 which have been vinified appart in barrels. Because it's important to understand their caracteristics to understand why in Bordeaux we are blending. Then you will taste Château Lynch Bages 2008.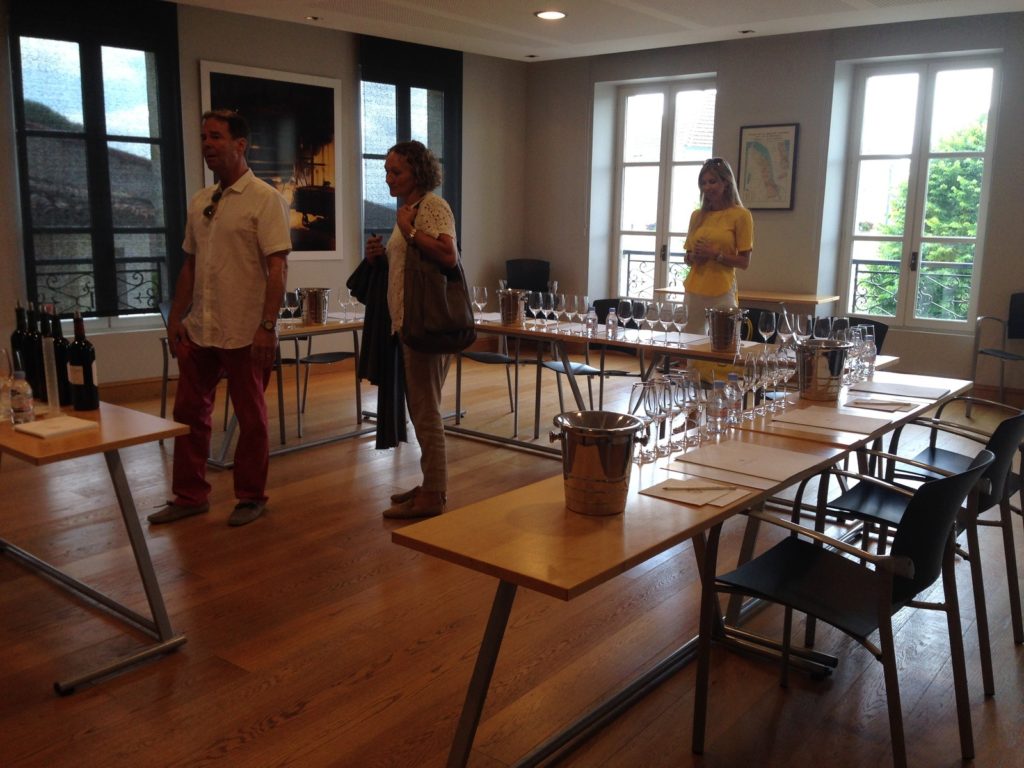 But to enjoy a little bit more this tasting class, you will play a game… You have to guess the correct blending percentage of the final wine !! 30% Merlot ? 45% Cabernet Sauvignon ? 5% Petit Verdot ? 20% Cabernet Franc ? Well, I'm not going to tell you but you will be able to taste your own blending and discover if you are a bright winemaker ! But don't worry, the mistake is okay and at the end, you will know everything about our type of vines, the flavors, the fragances, the tanins, the acidity, the smoothness… And then you will be an Artist of the Blending !
Don't wait ! Rendez-vous at Château Lynch Bages in their wonderful Club Lynch Bages in the Bages village !!
Cheers !