To taste, it's talking about yourself… Something personal because you describe something thanks to your sensations, smells you recognize or tastes you detect.
In the first article, I've been 'impersonal'. For instance this comment I got : 'I've yearning remained, where is the Proust Madeleine ? You haven't talked about yourself !'. Well, it's true, I haven't talked about myself (well you had these wonderfull pictures of myself tho ! I'm kidding !). So for this appendix, I'm going to do a little self-examination : I'm going to talk about MY tasting. But well, we are not in the Drops of God… I'm sorry but I'm not going to be projected in a poppies field with a little house and a cheminee volute cloud blowing away in the sky… Well, sometimes in fact, it happens ! It's what we are calling an olfactive or a gustative memory.
There are two tasting methods to write a comment : we can do an analytic analysis or a syncretic analysis. The first one is objective but will just illuminate the wine professionals : if I tell you that this Sauvignon Blanc has got 4MMP molecules (4-Mercapto-4-Methyl-Pentan-2), you will tell me : "What ?"… But, if I'm using the syncretic method, more subjective and using memories, I will relate you that this Sauvignon Blanc reminds me asparagus flavors that my Grand-Mother was cooking with a very nice french dressing. Then, at once, you will understand what I'm talking about !
To talk about yourself is personal, private… You don't have to be ashamed about relating anecdotes, they are what you are. As soon as shame is present, you can't taste a wine : don't forget that there are no mistakes in the wine tasting !
---
"Who knows how to taste wine, don't ever drink it, but tastes its secrets" Salvador Dali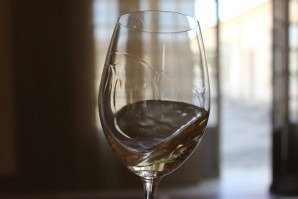 To taste is for me an incredible moment of pleasure. I'm curious and I love to discover new smells or tastes. I love to uncork a bottle to see what is hidden inside ! Each time, the color is very difficult to describe. I'm thinking about flowers or accessories which have the same color. Then, the smells are incredible. We can smell more than 35 000 smelly molecules… We are not talking about the animals which can smell even more molecules…They are so lucky! When I was a child, I had a smells loto that I used a lot. Easy but efficient because I think it allows me to develop not my capacity of smell but my capacity to recognize what I'm smelling… In the wine, the difficulty is the addition of several molecules which creates other flavours. Finally, the taste is for me the most complicated part, it's so hard to put words on flavors !
For sure, some tastings are incredible discoveries, a return to basics, a memory, a place, a moment… Some others are disappointement, full of defects but they are also resending to memories ! To illustrate my words, I'm going back to some tastings or part of tastings I've made… to talk about me !
– Château Suduiraut, 1976, Sauternes.
The color was amazing ! It's the most incredible color I've seen in a wine. I didn't know (at first) that the Sauternes' color was changing with time. This Suduiraut 1976 was deep, concentrated, mostly red… The perfect definition of this color is Topaz. Happy accident, my Grand-Mother gave me an ancient gold ring with a Topaz. The color is the same. And this wine, as soon as I see it, reminds me a loving person. As if this wine was as this ring : there is a link between us. But it's not only the color for sure, because this wine is delicious.
– Château La Nerthe, 2011, white dry Château-Neuf-du-Pape.
The shock ! I can tell you that when I've put my nose on the glass, a memory just reappeared ! Few years ago, when I was still living with my parents in Tahiti in French Polynesia, I was going with my mom in the harbor area. On the passenger sit, all the windows were opened, we were crossing a bridge to reach the deepest part of the harbor, then we had a beautiful view on Papeete. On this bridge, a wind from right to left was blowing like crazy ! Thanks to this wind, the car was full of seasprays and harbor's smells. In the right of the bridge, there is a shed for copra silo of the Huilerie de Tahiti. The copra is used to create coconut oil and especially monoï. The smell is unique, close to the small pieces of dry roasted coconut you can buy in supermarket for appetizer. Powerful, hard, oily, a little bit caramel, fruity but in the same time smoky… When I smelt this Château La Nerthe, I saw myself crossing this bridge…
– Linalol, varietal aroma, muscatel.
The linalol is a terpene in the wine and especially is the viaretal aroma (primary arome which comes from the type of vines) of Muscatel wine. Linalol is an odorous molecule smelling coriander, rose or bergamot. Personally, the linalol, which is in Muscatel wines Beaumes-de-Venise, Lunel, Frontignan or Saint-Jean-de-Minervois… has got a very specific smell of Fleur de Coucou. The Fleur de Coucou (Cowslip) is well-known as Primula Veris, a yellow little country side flower which has got several little bells on a unique stem. When I was younger and living in Paris, I was doing a lot of hiking with my dad in Vincennes : we were collecting a herbarium and so we were picking flowers, leafes and plants. The Cowslip is one of my favorite flower… Each time I'm smelling this molecule, yes, I'm thinking about coriander or bergamot, but it's changing each time. On the contrary, each time, I recognize the Cowslip. Right now, I'm attending an olfactive seminar with a Nose and I asked him if it was possible. Well, his answer is interesting and will help you also. It's possible to smell something different, this is the olfactive image, it allows us to recognize some smells. But in my chemistry class, I will have to say that Linalol is coriander…
– Villa Maria Reserve, Pinot Noir, 2007, New Zealand.
This is one of the wine which impressed me the most gustatively. 2007 is not an old vintage tho… I know myself, I love complexity and so the old vintages fascinated me. This 100% Pinot Noir had a velvet texture in the mouth, fresh but especially a morello cherry flavor, the one you can find in a pastry named Black Forest cake ! I think that if I had eaten this pastry it would have been the same : juicy and gourmand, cocoa-flavored and fruity. When I was a child I was going with my mom in a tearoom several times a month : at Hilaire. The decoration was a little bit vintage (tiled floor and imitation leather sofa) but the pastries were delicious. Hilaire was the inevitable tearoom for Christmas, Twelft night… When I tasted this Villa Maria, I had this impression of chocolat curls, light cream and juicy cherry… A bright gourmand moment !
---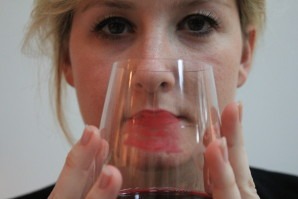 I gave you some examples of my moving tastings. I talked about myself. Each tasting is unique. They will stay in your memory. Anyway, you don't have to stay on a disappointment. The defect, which is the disappointment, is maybe because of your mood (sadness, irritation, sickness, tiredness), or because of the place (noisy, unusual, table close to the kitchen…), or because of the persons around you (discourtesy, rudeness, amateur 'I don't care of this wine'…). Then you should taste this wine again!